To Tucson, and Beyond! Day eleven, Calico Ghost Town
We'd been a stone's through from here before, on day two, when we stayed at the Barstow KOA (which is closer to Calico than Barstow). Got here early so we could spend the afternoon at the "Ghost Town". Helpful hint, admission is free if you camp at their campground! The campground is huge, mostly dirt, clean bathrooms. Sites vary a lot, from not too shabby to packed in. If the campground were full, it'd be unpleasant, but there were only a handful of other campers while we were there.
Calico is a recreated town, done by Knott's Berry Farm. But, it still has some original buildings, the shops are touristy but friendly, and there are a lot of places to get food and drink, including a surprisingly good local beer. One warning, they bring in tour buses here. When we were here at the end of the day, one large group was just filtering out. As we left the next morning, two buses full of tourists were arriving. These are the "arranged tour" kind of tourists. I can imagine things are pretty crowded and potentially unpleasant when the town is crawling with people.
It was also crazy windy on the day/night we visited, making it bracing cold walking through town. Wasn't like that the first time we were in the area. The trailer moved all night long, I did discover how to lock the stove blower vent shut, which was great, since it was rattling with every gust.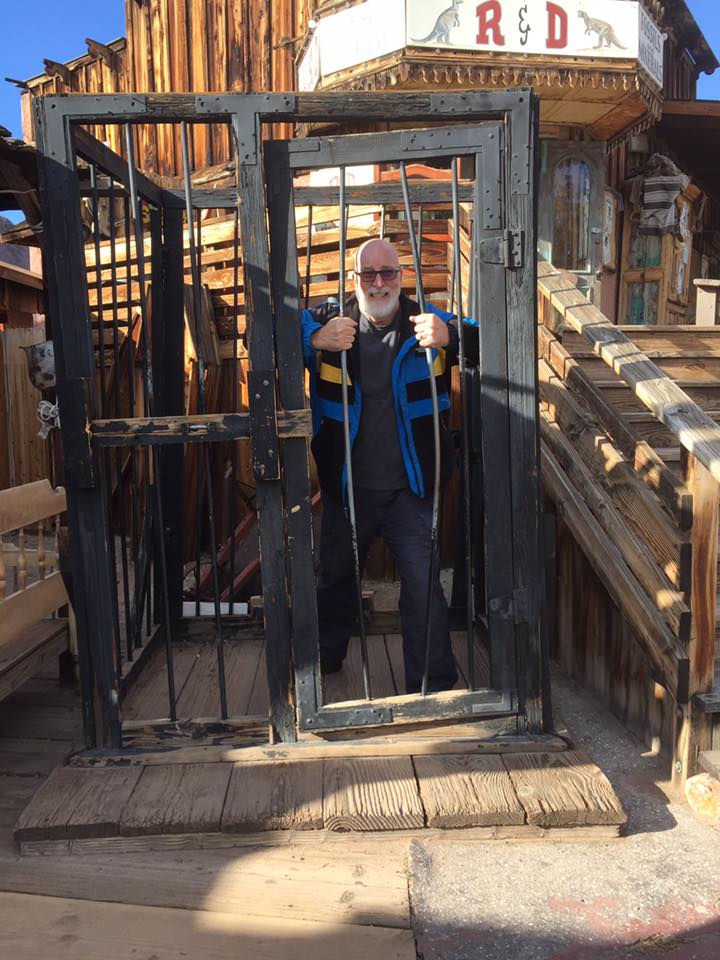 Feb 22 2017