To Tucson, and Beyond! Day three, Tucson!
Day three – Barstow to Tucson – 9 hours, 494 miles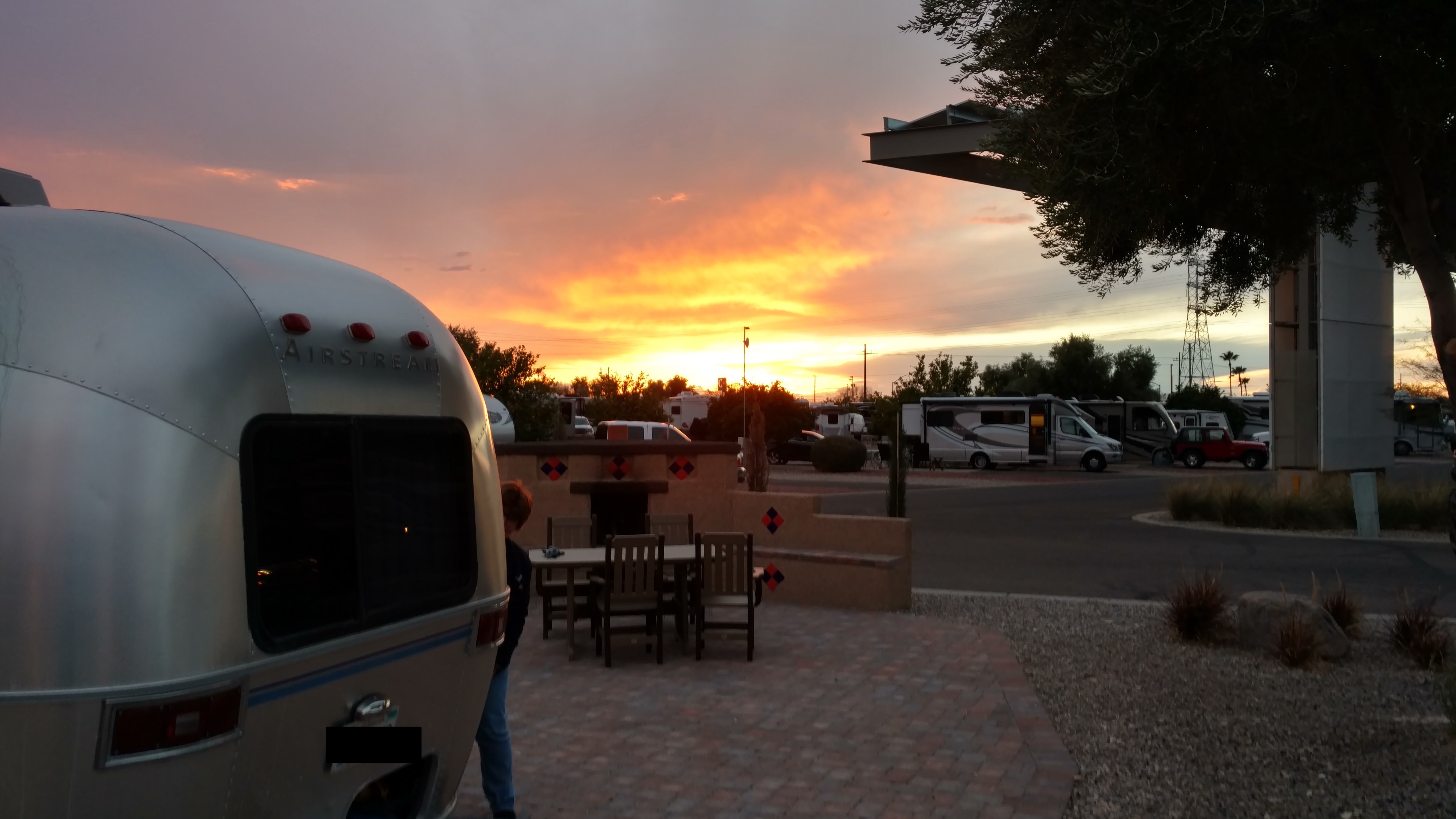 We got a great spot at the Tucson KOA. Had a gas fireplace, a nice table, and two adirondack chairs. The campground was clean, really well run, had a fitness center, a Cantina with decent and reasonably priced food and a great happy hour for drinks. Also lots of varied activities, including live music. It also has 400 sites, which we thought would be crazy, but the layout and organization made it a non-issue. For the price, this was the best bang for the buck of the whole trip. We stayed in pretty basic and marginally maintained KOA's for the same price (see Visalia in a later post).
A really great home base for an extended stay. A bonus, there was an Airstream rally we didn't know about while we were here. Our time was booked, because we came to Tucson to visit with our friends Frank and Steph that were in town for the big gem show, but we got a picture of their camp…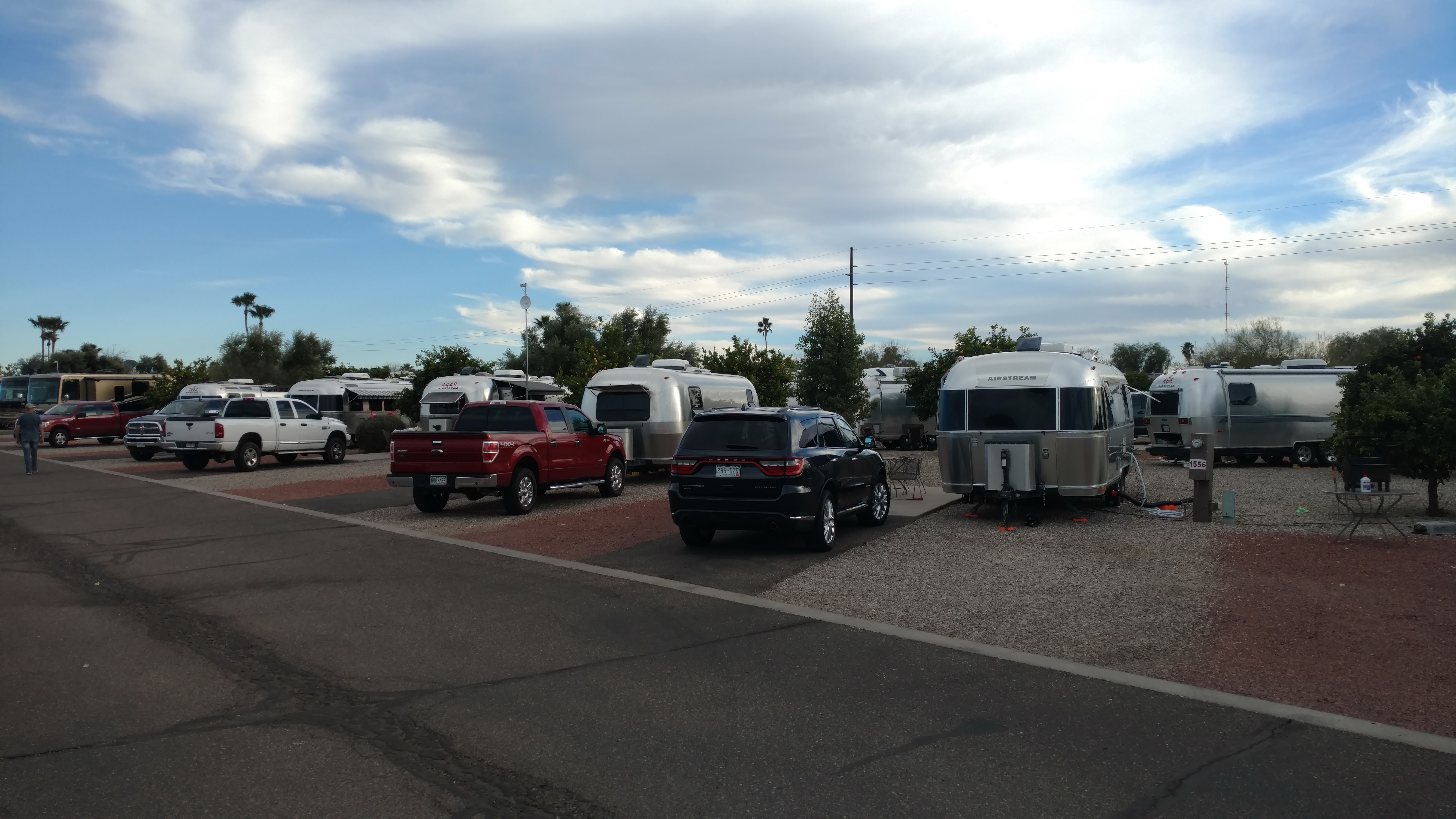 Feb 14 2017